Oz Au pair Australia was established in 2008, realising the necessity for a quality childcare agency in Australia.
We are here to help find suitable, reliable childcare for your family
Oz Au pair Australia Agency is a childcare introduction agency based in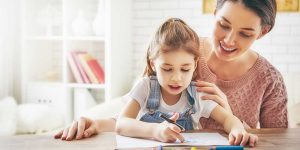 Beaumont Hills but we cover Sydney, Brisbane, Perth, Adelaide, Melbourne Canberra and all main cities.
The agency specialises in providing experienced and qualified au pairs with full/part-time, temporary and permanent positions. All child carers are thoroughly checked and vetted before they are sent to any interviews. This includes a one-to-one meeting with us, checking of all their qualifications, ID, reference and police checks.
We listen to your needs and put forward high calibre candidates that are a good match in terms of skills, qualifications, personality and location.
By registering with our Au pair Agency, you will be assured of a truly professional caring service. We operate to very high standards within the childcare industry. All perspective candidates have face to face interviews and original copies of their paperwork and checked carefully by one of our consultants. Candidates introduced to you will be of the highest calibre.
It is our aim to provide the best service. We are very thorough and have a very high success rate, but in the unlikely event of a client or candidate not being entirely happy, we have an 30 days guarantee period.
It is the relationship with parents that gives the understanding of individual and personal requirements unique to each family. Our agency has the experience that matters and the knowledge to ensure we find the best care for your children.
We will use our extensive experience to match the right au pair to each family. We understand that your children's welfare comes first and parents need to be confident that the person responsible for their care will keep them safe, nurture their development, create a stimulating environment and provide for all their needs in a loving and caring relationship.
Our agency is here to help you step by step