SAFETY Guidelines 
This next set of tips will discuss things that you can do to keep yourself and the kids safe while babysitting.
Keep all the doors and windows locked while you're babysitting. This is important not only to keep people out, but to also keep the kids from going outside when they're not supposed to.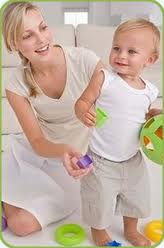 Put Away Anything Dangerous
Right after the parents leave, quickly go through the house and put away anything that may be dangerous. These can be things like cleaners, appliances, medications, and anything that could be a choking hazard.
When answering the phone, don't tell strangers that you're alone with children. If someone unexpected comes to the door, don't answer it.
This is an important rule. Never ever leave the children that you're tending alone. Accidents can happen in a split second. Even if they're sleeping, check on them often.
If you're preparing food for the kids, make sure to use safety precautions. When cooking, keep the kids away from the stove, and stay in the kitchen at all times. If you're tending toddlers, make sure to cut up their food well so that they don't choke.
Never be afraid to call for help. If anything doesn't feel right, or you're worried about the children, call the parents. You can even call your own parents for any advice or questions you may have.
If the parents say it's ok to go outside, make sure that you and the kids know all of the rules. Give the kids a clear idea of their boundaries, and make sure that you can see them at all times.
There are thousands of accidental drownings each year. If there's a pool at the home that you babysit, make sure that there's no way for the kids to access it.
Never walk home alone at night, even if it's just a few blocks. Make arrangements before you babysit to be driven or walked home when your job is done.