Nanny Sydney, NSW – 
Find a Sydney Nanny that your family will love
Nanny Australia provides quality Nannies and Au Pairs to families in Sydney and across Australia. We specialise in placing professional Nannies in Sydney and Australia Wide since 2008, providing a personal, professional recruitment service ensuring families receive high quality, affordable and reliable childcare. 
At Nanny Australia we believe we can find the right childcare for you and your family. Our Nanny agency is based in Sydney and covers all areas of Sydney, Melbourne, Brisbane, Perth, Adelaide.
We Need A Nanny Sydney
Our goal is to find an experienced, reliable and trustworthy nannies that will suit your needs. We are confident that with our thorough screening process we can find the best care for your family. 
Our Nanny agency offers the complete solution to your childcare needs, including live-in or live-out nannies, full-time or part-time positions, all on either a permanent or temporary basis. 
Find Nannies in Sydney
At Nanny Australia all child carers are thoroughly checked and vetted before they are sent to any interviews. This includes a one-to-one meeting with us, checking of all their qualifications, ID, reference checks and we also ensure they hold a CRB.
All perspective our candidates have face to face interviews and original copies of their paperwork and checked carefully by one of our consultants. References are checked personally by our team. 
We apply a rigorous approach when selecting and screening our candidates to ensure that your nanny has the proper training and experience. In addition, it is key that the applicants are honest, caring, responsible, flexible, and have a positive attitude. Some applicants are rejected regardless of their experience and/or training if there is any doubt that they will not provide the best care for your family.
Nanny Australia will match you with the perfect nanny and be there with you at every step along the way, making your search for child care less stressful, and giving you back more time to spend enjoying your family.  All of our nannies pass our stringent criteria before they go to work for you:
Face-to-face interview with Nanny Australia
Comprehensive Criminal Background Check
Employment verification and social security trace
English language proficient (if required by family)
All of our nannies possess:
Minimum of 18 years of age
Minimum of 2 years experience working with children
Current Working with Children Check
Current First Aid Qualification
Impeccable references
Our screening process involves several stages like: Personality and psychometrics test: We make sure that we hire candidates who would easily gel with your family and care for them with patience and love.
We know your time is important, with our help the process of hiring a live-in nanny can be made more manageable.
Our process:
We set up a meeting to help you assess your family's needs.
We pre-screen potential applicants through our multi-step process, which includes interviews with nanny applicants, verification of school records, verification of employment records and reference checks.
Nanny Australia provides you with a list of selected candidates compatible with your needs.
Once you select of a suitable candidate, Nanny Australia completes the necessary documentation required .
Follow-up support is available to you, free of charge, after the nanny has started employment with you.
Find a Nanny in Sydney
If you are looking for nanny jobs, and have permission to work in Australia, we want to hear from you!
We understand and appreciate the importance of matching a family and a nanny and we are committed to ensuring that we not only meet the needs of both sides of this relationship, but that we EXCEED it.
All of our nannies are thoroughly reference and CRB checked, and we are happy to visit you to ensure that we find the very best match for your family.
"The Wellbeing of Your family is Our priority" 
Host Families: Find a Nanny 
Personal Service for a competitive fee
How much does a nanny in Sydney cost?
Ever wondered how much a Sydney nanny costs? 
We are proud to be local and offer a high level of personal service, whatever your needs. For parents we charge a low, one-off placement fee if you decide to hire one of our nannies.
All our candidates are CRB checked and interviewed in person before we put them forward for parents' consideration.
Our Nanny agency in Sydney prides itself on its word of mouth reputation from many happy parents, so please contact us today to find out how we can help you too.
A Professional Nanny Sydney Agency
All of our nannies are fully screened, reference checked and personally interviewed & have permission to work in Australia
We provide a personal, one to one personal consultation
Full advice on every aspect of employing a nanny
Before & after school nannies
Live in or out nannies or mothers help, full or part time
Nanny-housekeepers
Night nannies
Maternity nurses & night nannies
Clients
Be reassured all our childcarers have been personally interviewed
All documentation is thoroughly scanned.
References are verbally checked.
Criminal Record Bureau – enhanced disclosures obtained.
We will arrange a selection of prospective childcarers for you to interview at your convenience. We have no registration fee – our placement fee becomes applicable only after the placement has commenced and we have established with both Client and Nanny the match is compatible. We are happy to offer advice on salary structure and offer a suggested contract to all our clients. We pride ourselves with our after placement care and are always willing to give that extra support which makes Bright Eyes unrivalled.
Nannies
We look forward to meeting you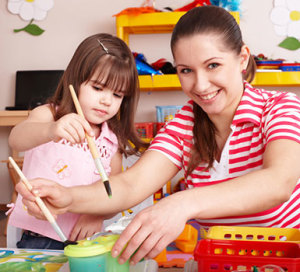 We will need to see your
Driving Licence
Passport
Childcare Certificates – Originals
First Aid Certificates
CRB Check
CV.
References
We are informal and will ensure your interview with us is enjoyable, informative and not time consuming.  When it is difficult  to arrange interviews during working hours we will try to facilitate your needs.
We will assist you with interviewing techniques, and offer full details on prospective positions and advise on salary structure, and conditions of employment.
We pride ourselves on our after placement service, and are always available for extra support, to ensure a happy placement.
The Wellbeing of Your family is Our priority
Nanny Australia  FAQs